Our machining services include CNC lathe, CNC milling & Wire E.D.M. abilities as well as precision, manually-controlled equipment. A host of allied support equipment is also available including welders, grinders, saws, punch presses, brakes, heat treating oven, bead blaster, and vibratory finisher.
We strive to continue to stay on the leading edge of machine and tool technology. Our equipment list has grown and will continue to grow to meet the needs of our customers. This progressive approach to business allows us to give our customers the best possible value for their dollar while maintaining consistent high quality.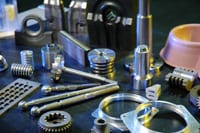 TOOL, DIE, & MOLD
New
Repair
Preventative Maintenance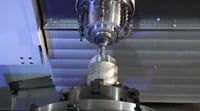 Vertical Milling: 3, 4, & 5 Axis; Dimensions up to 31.5" x 94.5" x 32" 
Horizontal Milling: 4 Axis; Dimensions up to 43" x 39" x 31" with Pallet Changers
Column Milling: 3 Axis; Dimensions up to 120 x 60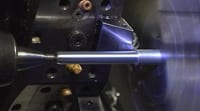 CNC LATHE PRODUCTION
Horizontal Lathes to 37" Diameter & 200" Between Centers
Vertical Lathe to 60" Diameter

WIRE E.D.M
9.75" x 15.75" x 15.75" 
21.65" x 13.77" x 15.75"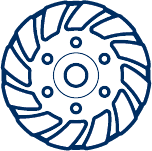 GRINDING PRODUCTION
Centerless O.D.
Flat Surface Rotary & Reciprocal
Blanchard

METAL STAMPING PRODUCTION
Punch Press: 2 Ton to 56 Ton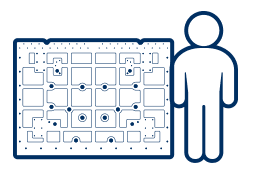 COMPUTER AIDED MACHINING
Once necessary records are in place, Reardon's Computer Aided Machining Systems can be put to work. The drawing record is fed into the C.A.M. system where tools, tool paths, feeds and speeds are predetermined. Once complete, the C.A.M. program is fed directly into the CNC lathe or mill required to perform the work.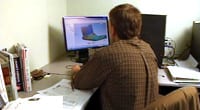 COMPUTER AIDED DESIGN, DRAFTING, & LAYOUT
Many of our customers furnish their own blueprints. However, if you do not have drawings, we can take your idea and bring it to visual reality using our computer-aided design and drafting system. The C.A.D. drawings will document the dimensional relationships needed to produce your finished design. This saves you the labor and material that is sometimes associated with "trial and error" techniques and helps speed your project to completion.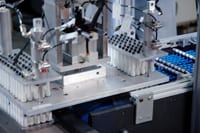 DESIGN & CONSTRUCTION OF SPECIAL APPLICATION EQUIPMENT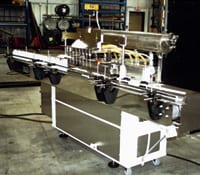 PRODUCTION EQUIPMENT RECONDITIONING, UPGRADING, & PREVENTATIVE MAINTENANCE