is committed to accuracy, consistency, and dependability of our services & products. We strive to continually improve our quality management system & to exceed our customer's expectations.
Reardon Machine Company of St. Joseph, MO was established in 1975 by Joe Reardon. Reardon Machine Company is a family owned and operated business that has grown over the years based on one driving commitment:
The customer is and always will be our number one priority.
We will always strive for absolute customer satisfaction.
To assure that the proper level of quality is achieved, we have people and instrumentation dedicated to inspecting and recording crucial specifications as the job progresses.
We have the staff to design, build, repair or modify a wide range of both tooling and machinery. Our team can create new parts to replace parts no longer available. Whatever your need Reardon's Staff approaches every job with customer satisfaction as the primary goal.
To meet the needs of our customers we are continually adding state of the art equipment. We continue to stay on the leading edge of technology. By utilizing a progressive approach to business we can provide our customers with the best value while maintaining high
quality workmanship.
Reardon's CNC machines can produce precision machined parts; from one part to thousands of parts. One of our other specialities is creating new parts to replace parts that are no longer available.
This has been a tremendous bennefit for many of our customers. Reardon can keep your production lines in top condition as we provide machine repair, modifcation or complete reconditioning.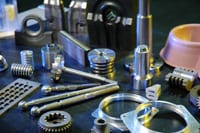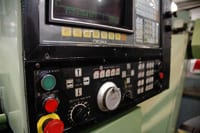 Reardon Machine Company is an established reputable manufacturer of precision-machined parts. Reardon is committed to provide Precision Machining,Fabrication and Engineering Servicesfor the Agricultural, Animal Health and Science, Commercial Food and Pet Food processing industries, Energy related industries, Petroleum, Transportation,  Wire Rope and others - by providing quality products and superior customer service.
Our customers love us! Read what they have to say below.
Reardon Machine is one of, if not, the best Company. Overall, I have never been  dissatisfied with them in any way in over 27 years, a superior company...you can tell everyone from the front desk, machinists, and to the owner, they love what they do and they all do it extremely well. Thank you Joe and all of your employees!!!!!
Trent Lorraine
Nestle
I am completely satisfied, always make it right the first time and can always count on them
Tom Wilson
Federal Mogul
I have had no problems with Reardon in any shape or form. Thank you for all that you do for us.
Ted Fore
Merck Animal Health